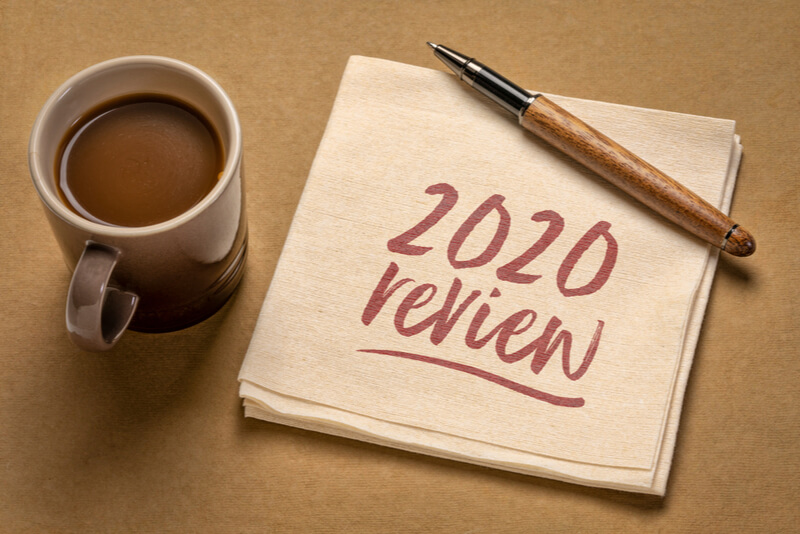 2020 brought change to everything, and the Texas year in energy was no different. Prices were different, generation of electricity shifted, and the sources used for generation changed.
Some of the change, of course, was related to Covid-19, and the changes in home and business energy it forced. Many people worked at home, which meant more demand for residential energy and less for commercial and industrial use. Prices fluctuate with demand.
The following analysis will use the latest statistics from the Energy Information Administration, the U.S. Department of Energy, the American Automobile Association, and other sources.
Texas electricity prices and changes in 2020
First, residential electricity. The monthly average residential electricity rate in the Lone Star State through October (the latest month for which statistics are available from the EIA) was 11.96 cents per kilowatt hour (kWh). That's 1.6 percent higher than in 2019.
Average rates ranged from a low of 11.74 cents/kWh in January to a high of 12.30 cents/kWh in April, when most work-from-home orders took effect.
Nevertheless, Texans paid the 22nd-lowest residential rates in the country, down only one position from 2019. And Texas rates were 9.5 percent lower than the national average.
Average electricity rates for business customers in Texas actually declined in 2020. Commercial electricity prices fell 4.1 percent from an average of 8.05 cents/kWh to 7.72 cents/kWh. What's more, Texas commercial electricity rates were the country's third-lowest and averaged about 27.5 percent less than the national monthly average.
Average monthly rates for industrial electricity users fell 3.9 percent, dropping from 5.43 cents/kWh to 5.22. However, the state moved from having the fourth-lowest rates in the nation to the sixth-lowest. Even so, Texas industrial electricity rates were 22.1 percent lower than the national average.
Texas natural gas rates and the changes
The EIA says 2020 natural gas prices were the lowest in decades, but how did that play out in Texas?
The quick answer: Not so well, at least for homeowners and renters. The average residential natural gas rate in Texas increased from $10.61 per thousand cubic feet (mcf) in 2019 to $15.23 in 2020. That's a 43.5 percent rise. Again, rates started creeping higher in April. Residential rates were about 13.5 higher than the national average.
Industrial natural gas users fared better. Average monthly rates fell about 27 percent from 2019, settling at $2.10/mcf. That price was about 33 percent lower than the national average for 2020.
Texas gasoline prices in 2020
The news was much better for Texas drivers as far as gasoline prices. The monthly average for regular gasoline fell more than 20 percent from 2019 to $1.82 a gallon.
Prices were highest in January 2020, at $2.22 per gallon. They were lowest in May, at $1.49 per gallon. The price today (Jan. 8, 2021) is $1.99.
Texas gas prices were more than 16 percent lower than the national average.
Texas energy generation in 2020
Texas is by far the leading state in electricity generation, producing more than 12 percent of the nation's total. That didn't change in 2020. It continues to lead the nation in generation, even as its monthly average generation fell by 0.1 percent.
2020 average monthly generation was lowest in April and highest in July.
Following are more detailed looks at certain generation sources:
Coal
Texas generates more energy using coal than any other state. That said, its monthly average has gone down nearly 16 percent in 2020.
Natural gas
The state also uses more electricity from natural gas than any other state. Monthly consumption of natural gas to make electricity went up about 1.1 percent in 2020.
Nuclear
Texas is sixth in generating electricity from nuclear energy. The average monthly generation was down by 0.5 percent in 2020.
Hydroelectric generation
The state ranks 26th in generation using hydroelectric means. It produced about 21 percent more electricity per month using this method in 2020.
Solar
Texas ranks behind only California in generation of electricity using solar sources. The state took a huge step in 2020, with average monthly generation increasing 80 percent. The hike came as a result of solar farms opening during the year, with more on the way in 2021.
Wind
Texas remains the nation's leader in electricity generated by wind. It generates close to three times as much electricity from the source as any other state. Average monthly generation grew by more than 9 percent in 2020.
Arthur Murray directs content strategy for ChooseEnergy.com, taking advantage of more than 20 years of newspaper and magazine experience. His articles have appeared on Zillow.com, Business.com, Nasdaq.com, and USNews.com, among others. Reach out to us with any questions or concerns. 
(marekuliasz/Shutterstock)