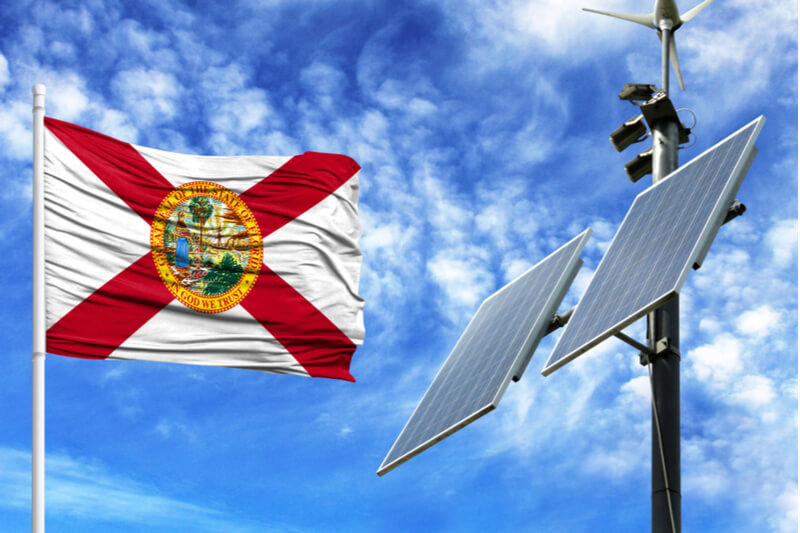 Solar panels in Florida
The Sunshine State is adept at harnessing solar power. And because of growing demand for residential and commercial solar power, over 400 solar-related businesses are in the state, tending to the needs of manufacturing, development, and more.
Florida ranks fourth nationally in solar power generation. If you're thinking of joining the over 780,000 Florida homes using solar energy, you need to know what it may cost you and if going solar is worth it. Making the switch to solar can be beneficial, depending on your situation. 
Installing a solar panel system can be expensive, but tax incentives reduce the initial cost by up to 26% with the Federal Solar Investment Tax Credit (ITC). Furthermore, the immediate savings you get with solar power will offset your initial investment down the road with lower energy bills. And you can feel good about reducing your carbon footprint and gaining energy independence.