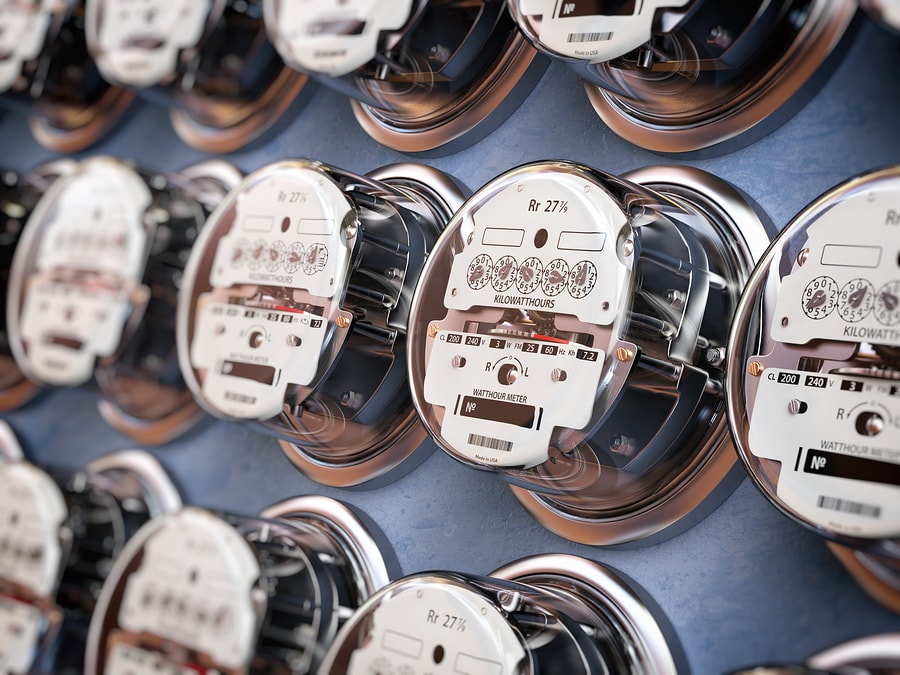 The accelerating push towards clean energy is creating new challenges and opportunities for utilities. A new report from the Rocky Mountain Institute, authored in cooperation with America's Power Plan and the Advanced Energy Economy Institute, offers electricity providers several proposals for business model reform to ensure they can take full advantage of this new, burgeoning energy landscape.
Navigating Utility Business Model Reform: A Practical Guide to Regulatory Design was released alongside a collection of five case studies to supply lawmakers with additional information about how some of the policy options are being implemented. Summarizing the purpose of the new guidelines, the Rocky Mountain Institute states in its press release, "One way or another, all changes to the electricity system go through one key player: the electric utility. But utilities are limited in their ability to respond to current forces—be they economic, technological, or policy-driven. Utilities are regulated according to structures that were created for a bygone system of large, fossil fuel–powered generation. To build a modern grid suited to the next century's needs, the utility business model needs to evolve, and in some circumstances, may need to transform."
RELATED: U.S. utilities investing more in energy efficiency: report
Pressure is building on utilities to adapt to and push forward modernized grid models. A growing number of states in the US have adopted clean energy power generation targets, which set goals to be achieved over the coming two or three decades. Additionally, new technologies are changing the way grids operate and customers obtain their electricity. Examples of these new innovations include rooftop solar panels, which allow individuals to generate power on site, and storage facilities like lithium ion batteries.
Performance-based regulation
The RMI report argues that current utility business models encourage activities that are counter-productive when it comes to developing clean energy usage. These include financial incentives to increase energy sales and invest in capital projects rather than cost-effective alternatives.
The report suggests introducing performance-based regulation and presents several examples of how such regulatory initiatives are being enforced.
The Public Service Company of Oklahoma and Oklahoma Gas and Electric are working together to remove the utility's financial incentive to promote the use of larger amounts of energy by customers. Baltimore Gas and Electric, by contrast, has adopted a behavioral demand response program, which uses custom rebates to reduce summertime energy demand. The rebates were offered as an incentive to encourage customers to shift energy usage away from peak-time demand, allowing the utility to sell the surplus energy on the wholesale market.
RELATED: Is time-of-use pricing fair? Experts weigh in
The most developed performance-based regulation system mentioned in the RMI report is Britain's Revenue = Incentives + Innovation + Outputs program. Under this initiative, the Office for Gas and Electricity Markets allows utilities to participate in new service markets, while simultaneously incentivizing the achievement of desired goals. In practice, the regulator uses price controls to encourage companies to invest in clean energy transitions and services tailored to consumers.
Old and new business models
The RMI researchers also provide examples of how utilities can minimize losses caused by the retirement of obsolete resources, such as coal power plants. One proposal is through the creation of financial securities.
RELATED: What is the future of utilities?
Templates for developing new business opportunities are also highlighted. New York, for example, is taking steps to enable utilities to serve as distributed system platforms (DSPs), which would allow utilities to organize the distribution of energy flows between customers who produce their own energy (i.e. residential solar panels). Utilities would then be able to boost their earnings with so-called market-based earnings (MBEs), and would play a role in setting the rates paid to customers who transfer their surplus energy to the grid.
Keys to success
The report's authors accept that utilities, regulators, and industry associations will have to tailor their reform initiatives to meet specific conditions. However, they identify a few keys to the successful implementation of reform projects. They must begin with a clear formulation of the goals and objectives of the reform initiative, explains the report. The reform should also account for fair market development by allowing competition between service providers, while making sure that utility roles comply with their monopoly charter status.
The report also encourages policymakers to ensure that all reforms are fit for a purpose, such as the development of a modernized energy grid through utility investment.
"By offering this guide, we hope that policymakers, utilities, and policy influencers can work together more effectively in understanding their options and taking these efforts further, faster, together," notes RMI.
Jordan Smith is a freelance journalist and translator covering issues related to energy, the environment, and politics. His work has appeared on the independent news site Opposing Views, and at the Canadian Labour Institute.