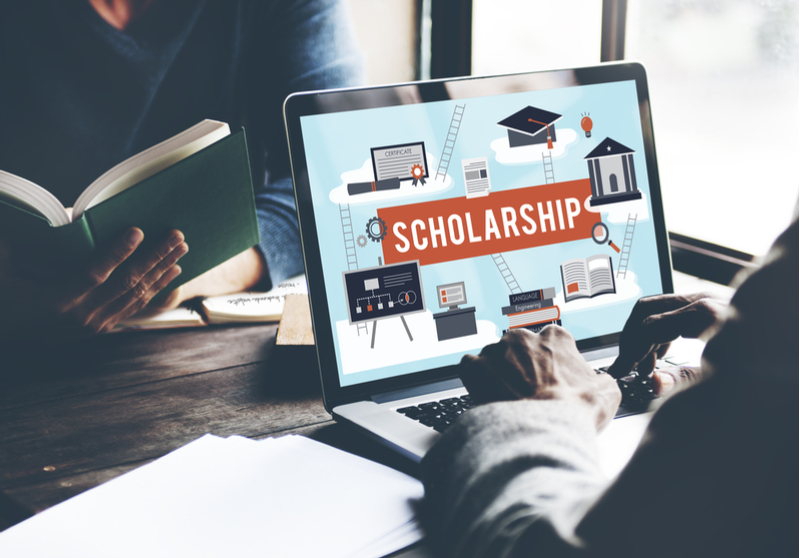 Choose Energy announces scholarship winners
ChooseEnergy.com® is proud to announce the winners of its scholarship contest. More than 160 students submitted essays on the topic of the benefits of renewable energy vs. "brown" energy.
Our first-place winner, and the recipient of a $2,000 scholarship, is Rachel Turner. The Scottsdale, AZ, resident will use the money to further her education at the University of Arizona. Following is an excerpt from her winning essay:
As I watched the solar panels being installed on our roof, my dad was inside the house on a ladder changing light bulbs.  When he came outside, he started to explain kilowatt hours and the benefits of solar power.
The conversation seemed boring and my friend was over, so I wanted to leave.  But my friend asked my dad why are we installing solar, and I thought to myself, "Oh no, don't ask him more questions!"  But what started as a boring conversation, sparked my interest.
How do we get power? How do we use power? How does that affect the earth?  I mean, I have heard about global warming, so do these solar panels and light bulbs have anything to do with that?
Years later that boring conversation has turned into a passion. … I believe that the next "big thing" will be power and power consumption.  As the population grows exponentially around the world, power and energy consumption will be at a premium.  We need fresh ideas and new engineering feats to accomplish the major goal of sustainability of our natural resources and environment.
… Can we find a way to store excess power in our own homes and businesses?  Can we find a new innovation that stores power and energy even without using batteries?  In hybrid vehicles, we use regenerative braking systems to store the power of the heat loss in braking and send it back to the battery.  Can we expand on this idea for anything that generates heat or energy.  What if the washer and dryer excess heat is transferred to that home energy storage unit?  What if our windows had solar power units built into them? Or maybe the heat from the windows could be transferred and stored in a battery unit.
… Inventions and innovations have defined many generations. Our generation is the generation to turn around power generation and consumption and solve the global warming crises through energy innovation.
++++++++++
The runner-up, and winner of a $1,000 scholarship, is Alvin Group. The Roanoke Rapids, NC, resident will use the award at East Carolina University. Here is an excerpt from his essay:
Human activity is overloading our atmosphere with carbon dioxide and other global warming emissions. These gases act like a blanket, trapping heat. The result is a web of significant and harmful impacts, from stronger, more frequent storms, to drought, sea level rise, and extinction. In the United States, about 29 percent of global warming emissions come from our electricity sector. Most of those emissions come from fossil fuels like coal and natural gases.
… Unlike coal, renewable energy pays off its carbon footprint and does so relatively quickly. Depending on where they are made, solar panels offset their carbon footprint in about four years. … The air and water pollution emitted by coal and natural gas plants is linked with breathing problems, neurological damage, heart attacks, cancer, premature death, and a host of other serious problems. The pollution affects everyone: one Harvard University study estimated the lifecycle costs and public health effects of coal to be an estimated $74.6 billion every year.
… In 2016, the wind energy industry directly employed over 100,000 full-time-equivalent employees in a variety of capacities, including manufacturing, project development, construction and turbine installation, operations and maintenance, transportation and logistics, and financial, legal, and consulting services. More than 500 factories in the United States manufacture parts for wind turbines, and wind power project installations in 2016 alone represented $13.0 billion in investments. In 2016, the solar industry employed more than 260,000 people, including jobs in solar installation, manufacturing, and sales, a 25% increase over 2015.
In conclusion, the risk of disruptive events will also increase in the future as droughts, heat waves, more intense storms, and increasingly severe wildfires become more frequent due to global warming—increasing the need for resilient, clean technologies to save our planet and its environment as a whole.
"Congratulations to Rachel and Alvin for their stellar entries," said Arthur Murray, managing editor of  ChooseEnergy.com. "Our judges were impressed by all the entries submitted for the contest. With so much interest in renewables from so many young people, we feel confident in the energy future of the United States and the world."