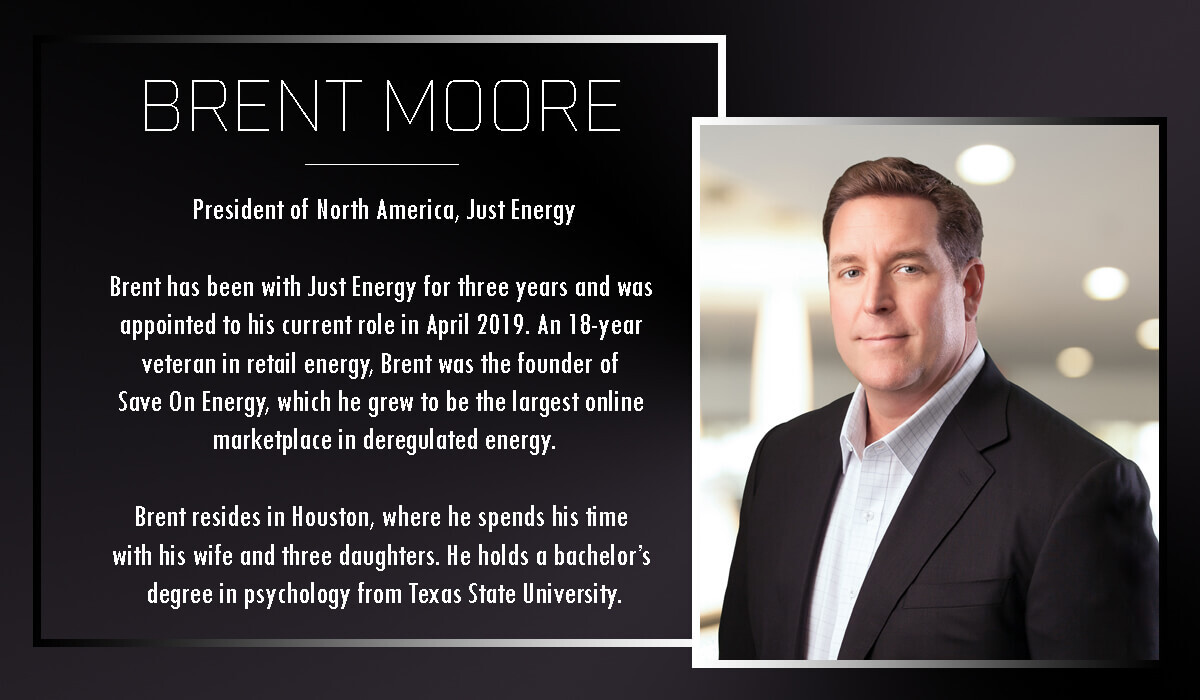 (April 17, 2020)
Editor's note: Today Choose Energy® kicks off a series of Q&As with energy business leaders. Today's session is with Brent Moore, who leads retail electric provider Just Energy. He addresses the power to choose energy providers in Texas, building trust with consumers and other topics.
……….
Choose Energy: How do you differentiate your company's plans from those of other REPs?
Moore: Just Energy offers a wide variety of innovative plans built for different customer needs such as nights-free, fixed-rate, flat monthly bill, and many more.
We are also one of the few retail electric providers (REPs) that allow customers to make almost any plan green. Our JustGreen Electricity and Gas options give customers the ability to reduce the environmental impact of their energy use and support renewable energy projects.
Choose Energy: What's your response to criticism of deregulation?
Moore: Critics of deregulation often focus on average cost, which misses the most important point. Energy is a consumer product, and good consumer markets have plenty of options to fit a wide range of consumer needs.
A deregulated, competitive electricity industry is able to keep costs low while also providing significantly more product options than a single regulated utility.
Choose Energy: What's the main thing you wish consumers knew about the energy business?
Moore: Electricity choice is still not well understood by some consumers in deregulated markets. We want consumers to know that they have several different providers available to them, and we want to encourage all consumers to shop around for the plan that works best for them and their unique needs.
Choose Energy: How has deregulation tied into Texas' role as the top green energy producer among U.S. states?
Moore: Deregulation is a major reason that Texas renewable energy generation has gone far beyond state regulatory targets. A significant amount of solar and wind farms in Texas have been built to serve deregulated electricity providers and their customers.
Choose Energy: How do you build trust with customers?
Moore: We work hard to provide the best possible experience for our customers:
We have a dedicated customer support team available by phone, email and online chat that is ready to help with a wide range of issues.
We provide valuable information to our customers including weekly usage emails, proactive plan change suggestions, and tips on how to lower usage.
Unlike many REPs, we let customers switch plans free of charge because we know that life can change, and we want our customers on plans that best meet their needs.
Learn more about the Choose Energy Writing Team. And drop us a line with any suggestions, questions, or comments.